As most of you know today is Valentine's Day, so...Happy Valentine's Day!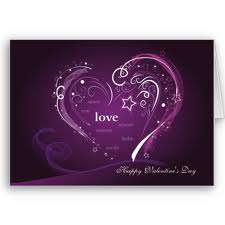 If you have someone you'd like to spell out L O V E for, go ahead, but be sure first. Matter of Fact make sure its okay with GOD first. While it's become commonplace and comedic to say "I Love You" to just anyone and everyone, true love not only "waits" but it is also a serious thing. One of the most powerful emotions that you will ever feel.
Last night we started 1 Corinthians Chapter 13. "The great love Chapter", is more than just a bunch of sappy love talk, it speaks of absolute love, brotherly and the Love of God.
How fitting it was in God's timing that we should begin this chapter ton the Eve of Valentine's Day. It's fitting because all too often we
say
we love, but we seldom
show
we love. Check out this video to here the song
"The Proof of Your Love"
that I played last night. notice that the band sings about God's Love.
You see, we can buy all the candy, roses, cards, and spend untold amounts of money to prove our love for that special someone, but the Proof of our Love is not in our gifts or talents, the Proof is in our words, our deeds, its in how we treat those around us. These verses from john Spell it out the best:
John 13:34 KJV - A new commandment I give unto you, That ye love one another; as I have loved you, that ye also love one another.
John 13:35 KJV - By this shall all [men] know that ye are my disciples, if ye have love one to another.

Let me leave you with one final word, if you're one that doesn't "do" Valentine's Day, or you don't have that special someone in your life, please, show Love to someone today.

p.s. Yes that is a purple valentines heart! Real Mean Love Purple!